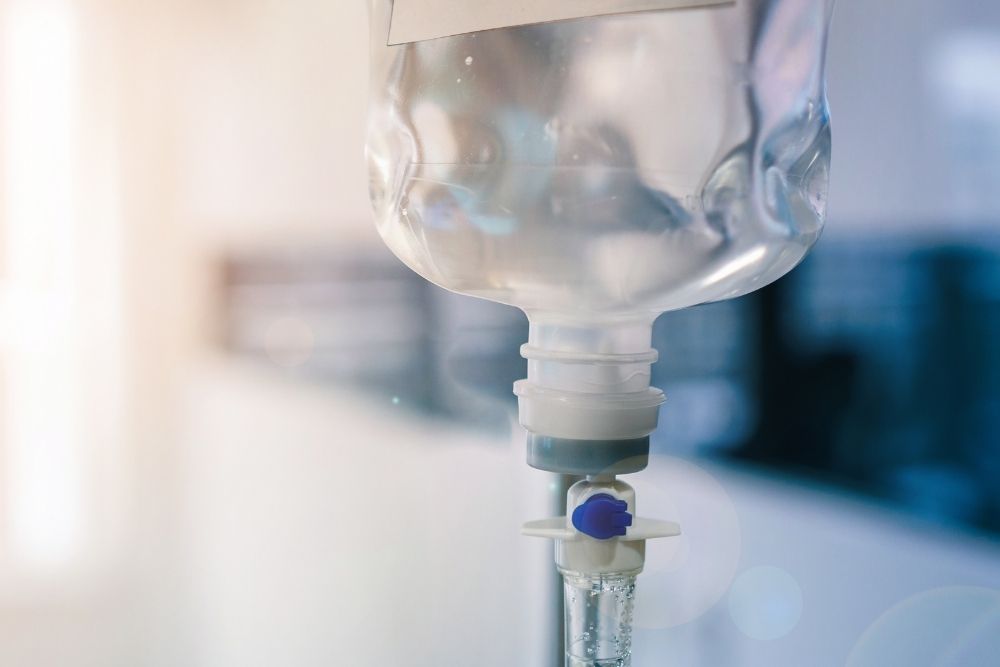 If you are like many people, the thought of a visit to the dentist fills you with anxiety. You may be tempted to avoid addressing dental problems due to this fear. Fortunately, IV sedation offers a great option to eliminate discomfort and anxiousness while allowing for needed dental extractions.
What Is IV Sedation?
IV Sedation is a method of giving anesthesia for relaxation into the blood stream through an IV. The anesthesia takes effect quickly and the patient sleeps during dental extractions. At Dr. Patel's, The Denture Center, IV Sedation will be administered and monitored by a Board-Certified Registered Nurse Anesthetist (CRNA).
IV Sedation is a form of conscious sedation. The patient breathes on his or her own throughout sedation and will not need an extended period to come out of the anesthesia once the procedure is completed. He or she will not remember the dental extractions. The patient will need to have friends or family drive him or her home and should refrain from activities until fully alert and awake.
What Are The Advantages Of Having A Certified Nurse Anesthetist Handle Dental Sedation?
CRNA's are highly trained in performing dental sedation. They are able to administer anesthesia and carefully monitor the patient before, during, and after dental extractions. Working in tandem with the dentist, these professionals focus on patient comfort, safety and allow the dentist to provide his or her full undivided attention in performing extractions.
Is IV Sedation Right For Me?
Although dental sedation is right for many people, a thorough health and dental examination will need to be conducted first. At The Denture Center, your health and safety are our number one priority.